We would like to welcome you to our new online magazine! We will be sharing a vast amount of free information from our in house experts and specialists, covering a diverse range of topics to help startups and even seasoned business owners. The content concerns the Virtual Office, Mailboxes, Startup Advice, Company Formation, Registered Office Address and Virtual Assistants. 
We will be posting articles on a weekly basis and can't wait to hear feedback and see engagement from avid readers.
A Virtual Office Resource.
We will also be accepting guests posts and will be happy to help those looking for opportunities on our site.
Along with launching our blog, we will  be appearing on Facebook, Twitter & LinkedIn so be sure to follow us to stay up to date with our latest content!
We have recently been awarded as one of Feedspot's top 100 startup blogs, ranked #85!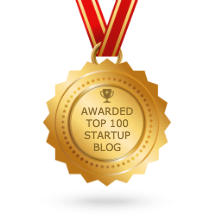 Our resources concerning the virtual office.
Top 5 Reasons To Use a Virtual Office in 2017 (An Info-graphic)
How A Virtual Office Can Help You (Run Your Business From Home)
Self-employment & Remote Work for the UK Labour force (An Infographic)
Thank you for showing an interest and be sure to visit us again.
All the best,
The LCLB team